Gueyee Village
LIBERIA, AFRICA
BUILDING THIS YEAR!
Deep in the country's interior is a place called Gueyee Village. A very poor area that has no electricity, running water, plumbing, medical supplies or soap. This area lacks the basic necessities and education is not a reality for many families. Many teenagers have never attended school and technology is non-existent.
In 2018, God gave us a deep desire to build a school for the families and a storehouse to help meet the physical needs of the community. Through providing resources, a godly education and programs involving ministry, we will  be able to meet not only the physical but spiritual needs of the people. Our desire is to see everyone transformed by the Gospel of Jesus Christ and the goodness of our amazing God!
Pastor Davis and his wife Joanna, are the current overseers of the project. They are holding bible studies with the kids and feeding them every week until the school is built. We started the feeding and bible study program this year and they already have over 70 kids!
Once we have our school, we calculate close to 200 kids attending. The land has been cleared off and we are starting to build this year! Praise God! Thank you to everyone that has partnered and sown a seed to expand the Kingdom of God in Liberia. Stay tunned for pictures and video of what's happening already! Many blessings!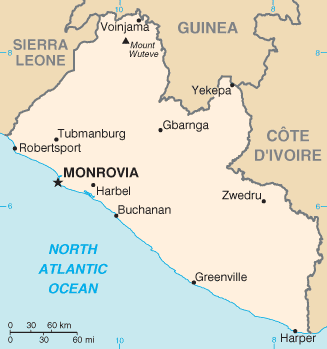 Clothing being made for children in
need by Pastor Davis' wife, Joanna. Simply beautiful!
"Over seventy children showed up this Saturday… The kids and parents and even the villagers were moved to have seen this happened for the first time in history" stated Pastor Davis who oversees the work that was started in Liberia, Africa. What a blessing we get to bring the Kingdom of God to this area! Children are coming together every week to learn about Jesus and they also receive a hot meal! We believe the seeds being sown will grow and produce great fruit! We currently have over 100 children ready to start school once the building is built but until then, Pastor Davis and his wife hold weekly bible studies, feed the children and make clothing for them. Now that we have the funds, we are building the new school! We calculate close to 200 kids enrolled. Thank you for your love and support! If you want to sow a seed or be a part of all that God is doing in Liberia you can visit nationsarise.org/current-projects or visit Sponsorships | Nations Arise Ministries to sponsor a child.